Open Studios 23.2 in Centro Negra, Blanca. Collaboration with Edward Johansson, Ahvaland, as a part of AADK Artists in Residence. We have been collecting material and looking at different ways of mapping. We have both worked with mapping the colours of Blanca.
In this piece I have used old blocks of marble found in a dumpster in combination with dust cleared of the floor making the streets of Blanca. The other piece is made of rocks found when hiking around Blanca placed with street patterns in mind and thoughts of what shapes a town. Here combined with Edwards contour lines.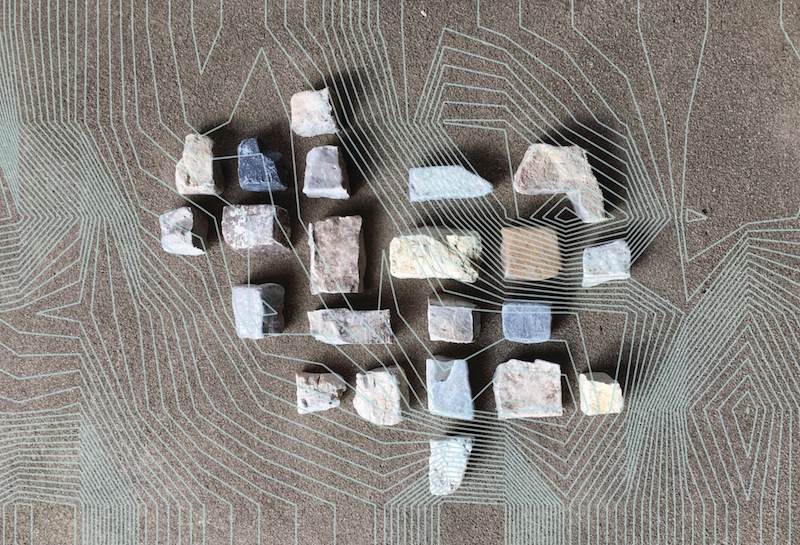 "Bland husen, som byggde gator med hjälp av sina mellanrum."
Ur Tillbaka till henne (2012) av Sara Lövestam.